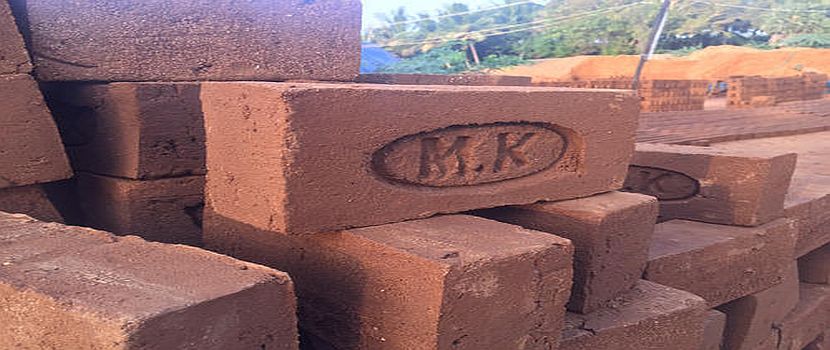 A look at our surroundings and we can see a number of buildings around us. We are literally surrounded by a concrete jungle and the building blocks of these buildings and infrastructures are nothing but clay bricks. Bricks are undoubtedly the building blocks of each structure that we see around us. They are laid one above the other to create walls of the buildings. There are different types of bricks that one can find in the market and these may include anything from fired clay bricks, engineering bricks, custom fly ash brick, calcium silica brick, and many others. The manufacturers and suppliers of wholesale clay bricks in Mohanpura are approached by many builders and constructors for getting the best quality bricks for their construction work.
Clay bricks are widely used for all types of construction and the reasons are very clear. They are used in civil engineering owing to their excellent mechanical properties. So, what are these properties of clay bricks that make them so popular? In this article, we have talked about some of the features of basic types of clay bricks that you can find in the market. If you are also looking for the same, keep reading on.
Durable
Durability is one of the most important characteristics of clay bricks that people look for when buying these bricks. As these bricks are used in civil engineering for building strong structures, it is important that these bricks are durable. You do not construct and wall, pull it down in some time and then construct it again. Once constructed, any building structure is expected to last a lifetime. That's why these bricks need to be highly durable.
Brittle
Bricks are very important and should not be too soft that they become de-shaped by the slight addition of pressure. That's why these bricks are burnt and heated at very high temperatures so that they can become brittle. This helps the structures remain intact as they are required to be.
Color
The next characteristic of clay bricks that people look forward to is their color. The color of bricks is the physical feature that anyone looks for. They check that the bricks are in bright red color and that is a sign of their excellent brittleness and strength. Only the perfectly heated and burnt bricks turn out to be in the brick red color.
Texture
The next thing to look for when clay bricks are their texture. The texture of the brick needs to be hard and that is the quality that is required. Once the clay bricks or columns leave the dye that they are put in, another coating is applied on the surface to improve its texture.
Size & Shape
The size and the shape of the bricks is another important characteristic of the clay bricks. The bricks need to be evenly shaped. This would ensure that they can create straight and aligned. If the bricks are not in the precise or accurate shape and size, the walls would not be of the perfect type.
Compressive Strength
The compressive strength of the clay bricks is also an important factor. This is the property of bricks that allows them to be able to resist any type of pressure when being compressed. While these clay bricks are supposed to be brittle, it is also to be kept in mind that these bricks do not break down owing to their brittleness.
Absorption & Porosity
It is important that the bricks have the right kind of pores and in the right size and number. This would ensure their absorption and porosity is as required during the construction.