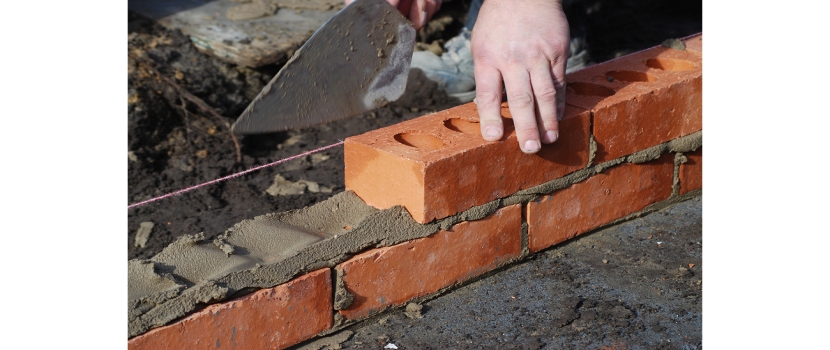 Bricks always play an important role in the construction of an edifice. These days, different types of bricks are available made from diverse materials. Clay bricks are one of the best to have in Uttar Pradesh. All the constructors and builders buy Wholesale Clay Bricks in Uttar Pradesh due to some salient benefits of this variety.
Benefits of Clay Bricks
These bricks have a higher thermal mass and thus they absorb heat during the day while releasing at night. This ensures a cooler structure cooler.

They are formed from recyclable materials.

They are resilient to fire.
Clay bricks can be bought wholesale
Bricks can be bought from the wholesalers categorized according to their shape. Some common shapes available in the market:
Brick veneers are thin and used for surface covering.
Airbricks: contain large holes to circulate air and so have lessen weight. These are used in suspended floors and hollow walls.

Perforated bricks: Contain many cylinder-shaped holes drilled all through the brick and considered very light in weight.

Bullnose brick: This category of brick is moulded with round angles.

Paving bricks: These bricks contain a good amount of iron so these are used in underfoot paving applications.

Capping bricks: Useful to cap the tops of freestanding walls.

Hollow bricks: it has approx. one third of normal brick's weight and are used typically in partition walls where load-bearing is not essential.
Categorizing Bricks by Raw Materials
For any type of construction, common clay bricks are categorized according to their component materials and method of manufacture.
Burnt clay bricks

Concrete bricks

Fly ash clay bricks
What Are Differences Between Clay Bricks and Concrete Blocks?
-Clay brick and concrete block, both are strong materials. Being fire resistant these can be used for a very long time. However, the fact that they are formed from different raw materials makes the structural properties different. Clay brick is attained by mixing sand, lime and concrete materials.
Different colours in wholesale clay bricks can be obtained by mixing clay with barium, manganese and some additives.
-On the other hand Concrete block, is formed from cumulative consisted of crushed sand or stone. This mixture makes a product with high strength where no need to add different materials.
-The differences between clay bricks and concrete blocks can be listed as follows:
-Compressive strength is higher than clay bricks.
-Water resistance is higher for concrete blocks as they do not absorb water, make them have a consistency close to waterproof.
-Concrete has shorter expected life than clay brick which can reach up to 1000 years.
-Concrete blocks give competent results up to 100 years.
-Concrete blocks usually are not environmentally friendly products without green concrete technology. However, these are now produced from recyclable materials.
-As per the architectural perspective, clay bricks are more aesthetically appealing.
-Concrete blocks can be easily painted while the Clay bricks cause paint to peel off as they secrete metallic salts.
Where to get them?
Contact online supplier of Wholesale Clay Bricks in Uttar Pradesh. They provide the following benefits:
Bulk order supply

High-quality product

Affordable pricing

Nationwide delivery

Customization in size