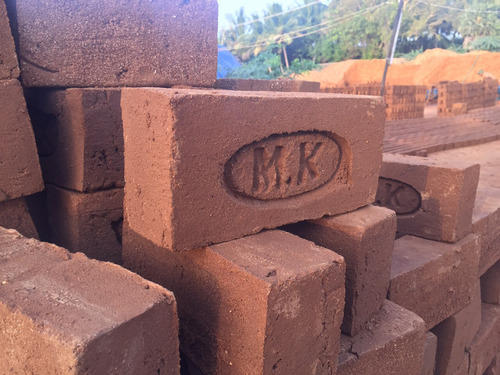 There exists a variety of things which come together in order to make a house. One of such things which play an important role in making a house is bricks. Though it seems to be something that can be neglected it plays the most crucial role in the formation of a house. If bricks are missed, a house cannot be made.
One of such bricks that are used in abundance as in today's world in the country is clay bricks. Clay bricks, as the name suggests, are made up of clay which is put inside a mold and given the shape after being dried on the sun.
Most of the Indian architecture is made up of clay bricks due to the uncountable amount of benefits it has. Let us look at some of the reasons as to why you should use clay bricks –
Though it will seem to be absurd according to the clay bricks supplier in Mohanpura, a huge number of people prefer buying clay bricks due to their aesthetic appearance.
Since ancient times clay bricks have been used for all construction purposes in the entire country and therefore it holds a special place in the lives of the people about the looks of the building as a whole. Be it the appearance as in whole or the color the entire concept of rectangle clay bricks has been very dear to the citizens of the country since forever.
Another brilliant thing that you are going to receive when you think of getting your house made with clay bricks is naturally e cooling and warming. During the hot summer days, the clay bricks naturally cool the house where was during cold winter Nights it also naturally worms the building.
The main reason for this happening is because clay bricks can absorb and release heat whenever necessary. Therefore, it makes a perfect ingredient to construct the house as you can rest assured about it.
One of the most important points as to why you should choose clay bricks is because of its cost efficiency. Clay bricks manufacturer all over the country faces absolutely no trouble to make this bricks as it requires the minimum amount of money and effort.
Therefore, the selling price of these bricks is also less, which makes it all the more affordable to buy. Thus building your house with clay bricks will save you a lot of money over any other material used.
Just like every other thing in your house that requires a little bit of care and maintenance you do not have to worry about this one. The construction clay bricks are naturally supportive and require no extra care from the exterior to perform better. Therefore you can construct your house with them and forget about them as well.
These were a few notes were the reasons as to why you should always opt for clay bricks to construct your house over any other material.