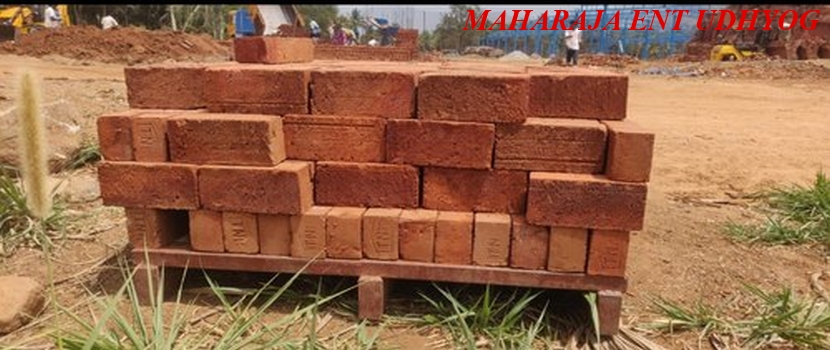 The brick refers to the masonry unit made up of clay, soil, lime or concrete used in construction units. In appearance, it is rectangular in shape and used to make walls and pavements. It is treated to an elevated temperature in a kiln to harden it. It is produced by drying and fired in a kiln and is used for general work.


The bricks are manufactured near the source of their raw materials. The best part of using the construction clay bricks is that it helps to reduce the transmission of noise and reflects noise from the outdoors leading to a peaceful and quiet home. It does not warp, rust, split, peel or fade for a long period of time. It does not end up as a breeding ground of termites and looks more beautiful with time. It requires very less maintenance and is highly durable in nature. In present times, it is one of the most cost-effective options to be used for the exterior of a home. The advantage of using clay bricks is that it has high resale value. The homes built up of clay bricks are usually sold at high cost and require less care. Also, it does not burn and does not catch fire easily.


It is highly durable with a good structural capacity to ensure energy performance and environmental impacts. It does not require painting and results in saving a lot more of money spent on site-applied material for finishing. The manufacturing units of clay bricks are built n near the source of the raw materials.


There are several clay brick manufacturers in Mohanpura who provide a top-notch product at the utmost cost-effective rates. There is a huge demand for rectangular clay bricks, owing to their uses and benefits. The bricks are made from high-quality raw material, sourced from the most authorized vendors in the industry. The suppliers ensure use of the latest technologies so that world-class bricks are manufactured in bulk quantities, at a lesser price. All bricks are manufactured in accordance with the prescribed quality standards and the guidelines, set by the industry. The manufactured products pass through stringent quality checks to ensure the dispatch of a flawless delivery. The clay brick manufacturers in Mohanpura can handle the bulk orders with the utmost timeliness.


Thus, it can be concluded that clay bricks are one of the most sought after items in the recent times and its demand is sprouting day by day.
This entry was posted on October, 28, 2020 at 16 : 05 pm and is filed under Clay Bricks. You can follow any responses to this entry through the RSS 2.0 feed. You can leave a response from your own site.