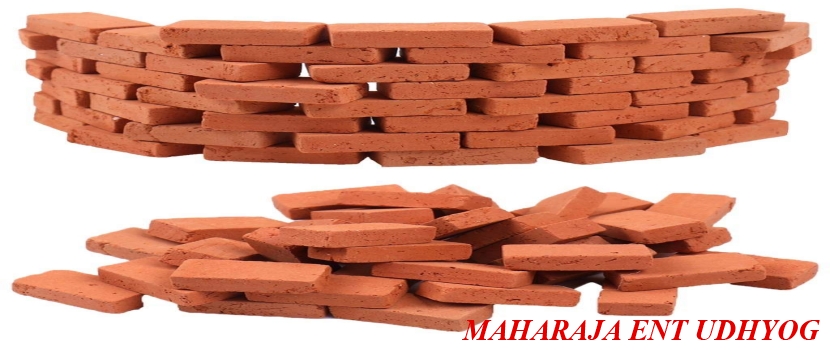 After so many years still, clay bricks are used for construction. These have retained their value and it has even increased over the years. The reason behind the popularity of bricks is it's stability, durability and special living quality. Also, bricks are low maintenance and can be cleaned quite easily.


The clay bricks that are available in the market today can be used for several purposes. These can be used to make walls, roof, garden, terrace, facades and much more. The amazing properties and features of clay bricks make them well known and most used building material.


There has been recent improvement in making bricks which have increased its features and ability to withstand all kinds of weather. These are water-resistant and also have great strength. The manufacturers and supplier of wholesale clay bricks in Uttar Pradesh supply products that are preferred by most of the contractors. These are used because of their economical and practical approach.


Following are some of the features of clay bricks. Read through to know more about them in details.


The clay brick that is available in the market today is used for different purposes. These can be used to make roofs, walls, boundaries, gardens, open spaces and much more. You can use clay bricks wherever you want and for any kind of architectural design and style. It doesn't matter whether you are building an apartment, complex, houses, public or office building, clay bricks are the best.


The clay bricks have excellent insulating properties and the heat storage capacity of the clay bricks helps you to reduce the energy consumption of the building.


The bricks made of clay are stable and robust and due to this reason, it is durable. These are also long-lasting and their average lifespan is 100 years. There are even some historical monuments which were made decades ago using clay bricks and the remains are still being discovered all around the globe. The building made of bricks is resistant to earthquake, water-resistant and also fire-proof.


We all love to decorate our house and style it the way we want. The clay bricks that you will get in the market are versatile and aesthetic. These are available in colours as well and also in different shapes. You can design it the way you want. The choices are unlimited. You can choose from supper while to coal black to classic red. Clay bricks are also available in different textures and surfaces, it can be glazed, rough or smooth. The surface can be wide or elongated as well. You can coordinate colours and choose the surface and texture accordingly.


You can construct a solid building made of clay brick flexibly and quickly. This will save both your money and time. Weather and wind, frost and heat nothing can damage the clay bricks and the building will be safe and sound even in a storm. The maintenance and service cost is low due to these properties of clay bricks.


The clay bricks contain natural raw materials such as water and clay. These are free from allergens and pollutants and are compatible with nature as well as humans. These are environmentally friendly and doesn't cause harm to nature.


Look for the best supplier of wholesale clay bricks in Uttar Pradesh and get the best clay bricks in bulk for your needs. Make sure to do market research well before you buy.