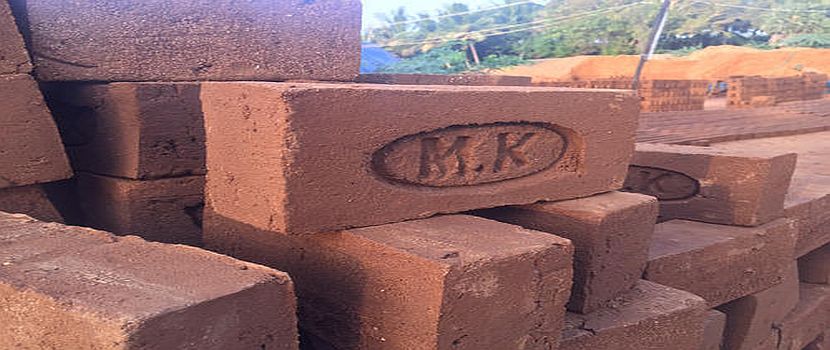 Clay Bricks have been in existence in the world since the time humans first started using various artificial materials for building and developing various structures like houses. These bricks quickly gained popularity in the market mostly due to their durable nature, resistance to corrosion and other environmental factors and the fact that it was quite easy to produce with help of the right people.


Going through the pages of history one can find how the bricks of clay that were used in different buildings and monumental designs around different parts of the world have endured rough climatic conditions and situations like wars. These bricks are produced with help of just mixing clay and water. Several hardening methods were used to drythese bricks of clay over the years. These methods have evolved from drying with help of the sun to using types of industrial equipment and ovens.


The hardening methods are responsible for providing the bricks with increased durability and strength. In the earlier times, the durability of the bricks made of clay was affected by the raw materials that were not adequate enough. However, in the past few years, it was found that the quality of the bricks made of clay was affected mostly due to the increasing levels of pollution along with the incorrect use of materials.


In some cases, clay bricks and structures that were made using them rapidly deteriorated due to the lack of general maintenance. This is why several organisations and business enterprises around the world have started using several techniques and methods for understanding how the bricks deteriorate over a period of time and how they can be repaired to increase their overall life expectancy.


One can find various companies that are involved in the wholesale of clay bricks in Uttar Pradeshthathas introduced necessary improvements in their products to ensure that they can be used for a wide range of industrial and commercial applications. Bricks made of clay are commonly used in walls, garden spaces and facades, terraces, roofs and several other places. Manufacturers and suppliers of clay bricks in the market have introduced measures to reduce the level and amount of resources that would be used in the process.


In order to do so, they have applied an economical and practical approach in the manufacturing of clay bricks.


Key advantages of using clay bricks



• Durability: Bricks made of clay are very durable and are used as one of the primary building materials so that the building can stand the test of time and environmental factors. Builders often prefer these types of bricks mostly due to the fact that they do not corrode, rust and burn and do not require any type of paints that contain volatile organic compounds or VOCs for the finishing process. Such a level of durability is always included among the primary reasons why architects and builders have used them for hundreds of years.


• Low maintenance: Clay Bricks are usually installed with the help of precast cladding panels or the traditional technique of stacking. But the major benefit of using such type of bricks is that it is one of those building materials or products that do not require any type of additional work carried on them. Although a major maintenance project of a building exterior can cost a person pretty penny brickwork made of clay is widely known for being extremely cost-effective in the long run.


• Energy efficiency: The exceptional insulation properties of the bricks made of clay are quite useful in enhancing or improving the overall energy efficiency of any building or similar structure. As compared to other raw materials used in buildings the bricks of clay exhibit a much greater acoustic insulation and thermal insulation.


• Aesthetics: One can find clay bricks of different colours and thicknesses around the market that have various surface finishes and shapes.The colours of clay bricks range from deep red to shiny black along with several other natural tones that provide it with a stark contrast in colour. Companies that are recognised among the leading names in the market of wholesale clay bricks in Uttar Pradesh have are capable of providing their esteemed clients or customers with glazed bricks and other types that are known for their unique and aesthetically pleasing look.


• Flexibility: Bricks of clay can be used by an efficient builder or construction professional for construction in single-storey houses or even larger commercial and industrial structures. Clay is a relatively flexible material than other types of raw materials used in buildings are available in wide range of sizes, colours along with various finishing options.